Product category: whole pair of false eyelashes
False Eyelashes Terrier Category: Plastic Cotton Thread Terrier
Style: Natural slender
Material: man-made fiber
Production process: pure handmade
Specifications: 5 pairs mixed
Five pairs of liquid eyeliner
Mixed false eyelashes
Comfortable to wear
Light and unobtrusive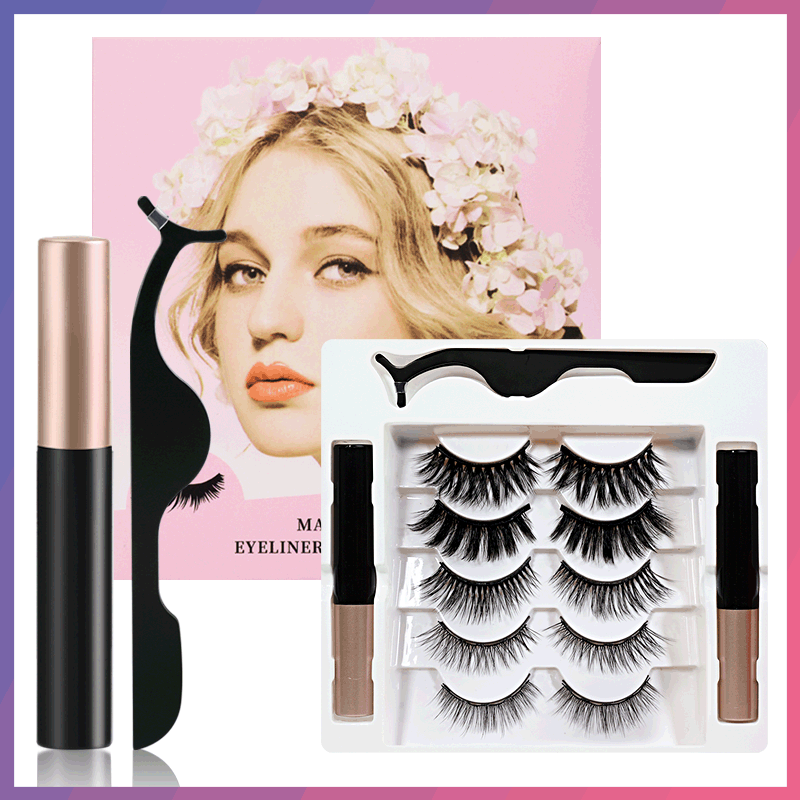 Product name: Five pairs of double eyeliner liquid false eyelashes
Product material: imitation mink hair
Specifications: Five pairs of mixed false eyelashes,
Two magnetic eyeliners, one tweezers.
Packing size: 13.8*14.6*1.8cm
Scope of application: daily makeup, stage makeup, party makeup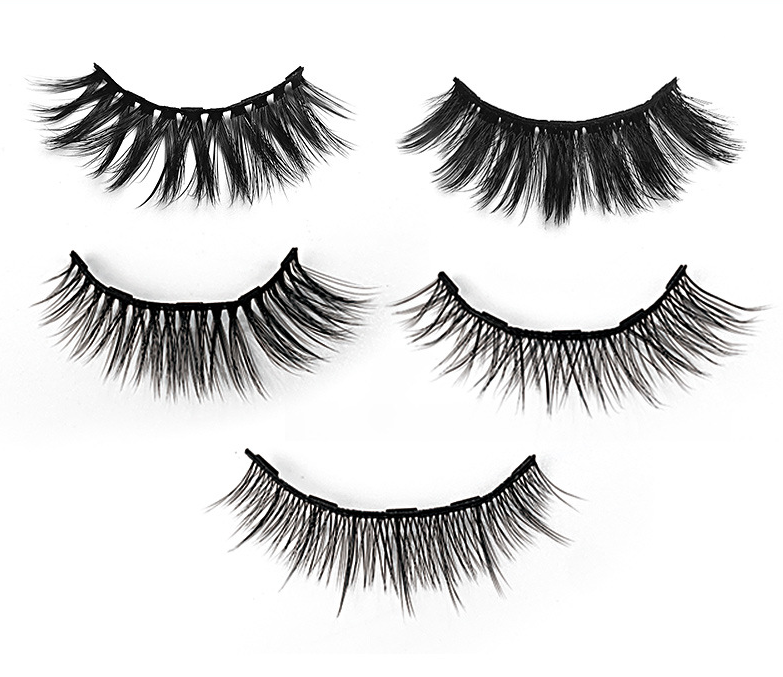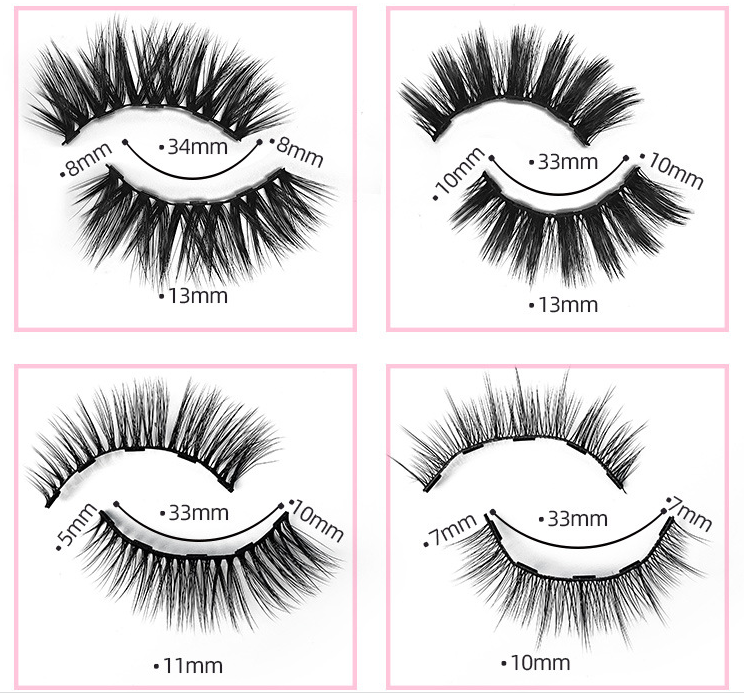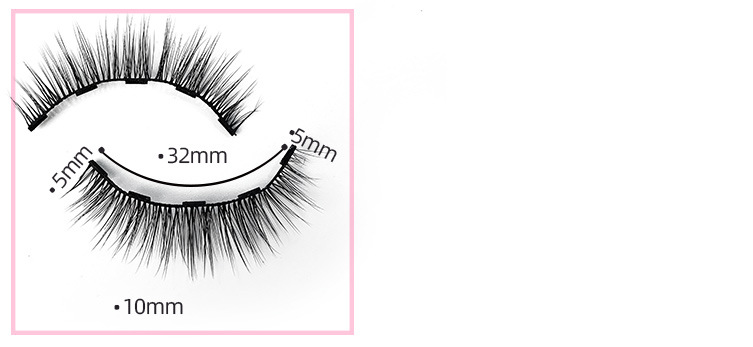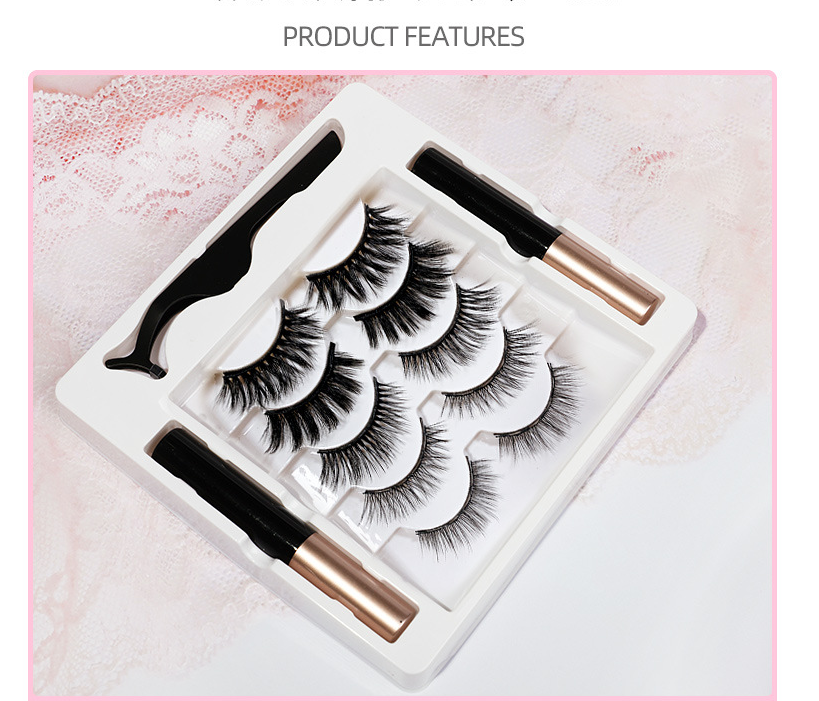 Magnet false eyelashes without glue and not falling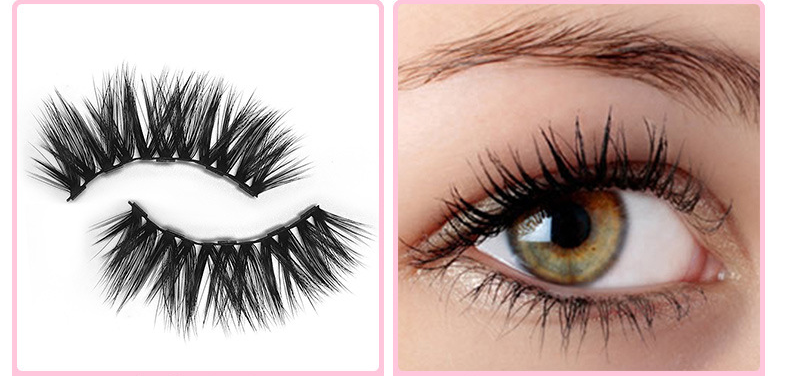 Dense and Slender With Eyeliner Effect
Not blooming
Avoid embarrassing panda eyes
Quick Dry Not easy to fall off
Magnet adsorption, glue-free and not easy to fall off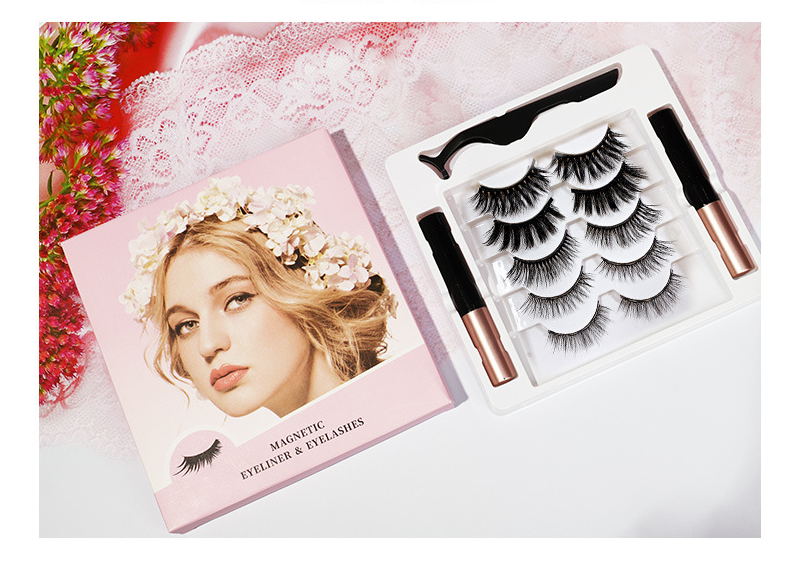 Steps for usage

Instructions
●Before use, please shake gently to make the eyeliner liquid evenly. The excess eyeliner liquid from the brush head can be scraped off at the bottle mouth.
●The eyeliner is drawn from the head to the end of the eye, and the thickness of the eyeliner needs to be covered by the magnet.
●After the eyeliner is completely dry, bend the eyelashes to fix it from the eye, and then wear the eye end and the eye end, and gently press it to wear it successfully.
Precautions
●After the eyeliner is finished, please close the lid tightly and save it to avoid air-drying.
●Before use, it is recommended to test a small area of skin behind the ear, wrist, etc. If you feel uncomfortable or allergic, please stop using it immediately.
●Stored at room temperature away from light, keep out of the reach of infants and young children, and not edible.
●In the process of use, if it gets into the eyes accidentally, please rinse with water or wipe off with a cotton swab.